Published: Wednesday, June 24, 2015 09:51 AM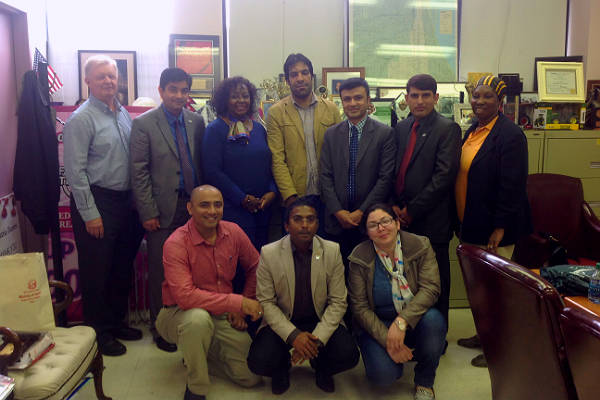 A delegation of international dignitaries met with State Senator Mattie Hunter on June 19 to discuss government transparency and anti-corruption efforts as part of a global exchange. Hunter presented diplomats from Nepal, Maldives, Afghanistan and Pakistan with certificates commemorating the U.S. State Department's International Visitor Leadership Program.
"Building relationships with international diplomats strengthens Illinois. Foreign officials can learn from our progress in government accountability and we can learn from their efforts abroad," said Hunter, who created good government task forces and advisory boards including the Illinois Youth Advisory Board.
Category: News