Published: Friday, May 03, 2013 09:22 AM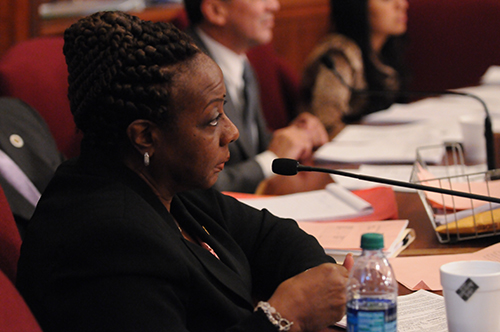 True to her belief that quality medical care is what everyone deserves, Sen. Mattie Hunter supported a measure that won the approval of the Senate Human Services Committee extending health care assistance opportunities to the imprisoned.
"Whether in jail or not, you are a person and your health is valuable and a priority," Hunter said, "That is what I'm trying to achieve with this legislation. Being in a penitentiary in no way equates to an individual being undeserving of quality medical attention."
Category: Health & Human Services