Published: Monday, November 10, 2014 02:27 PM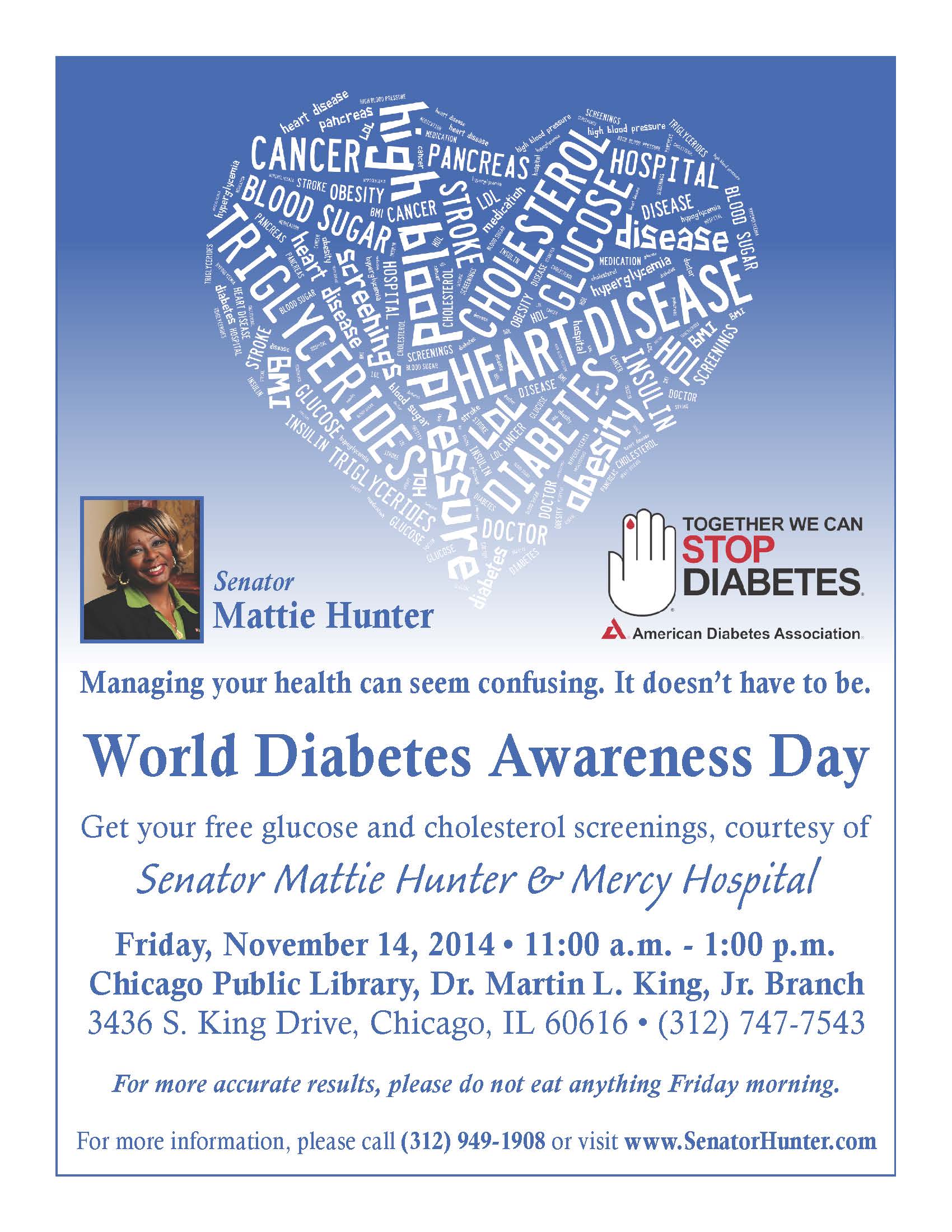 State Senator Mattie Hunter and Mercy Hospital are partnering to provide free glucose and cholesterol screenings on Friday, November 14, World Diabetes Awareness Day, on Chicago's South side. The event is part of a statewide push by the Illinois Legislative Diabetes Caucus to help residents determine if they are at risk.
The free screenings will be held at Chicago Public Library, Dr. Martin Luther King Jr. Branch, 3436 S. King Dr., Chicago, IL 60616 from 11:00 a.m. to 1:00 p.m. Hunter and Mercy Hospital encourage residents planning to receive a screening not to eat anything Friday morning in order to get the most accurate results.
Category: Press Releases