Published: Saturday, April 09, 2022 03:36 AM
SPRINGFIELD – Building upon the General Assembly's commitment to budget in a responsible, equitable way that benefits communities in all corners of the state, the Illinois Senate Democratic Caucus passed a budget and tax relief plan that puts money back to Illinois families and organizations – two proposals State Senator Mattie Hunter (D-Chicago) was proud to support. She released the following statement:
"Thanks to this package, I am excited the state is moving toward long-term economic growth and stability. This budget and tax relief plan will provide significant relief to Illinois residents through refund initiatives, public safety investments and health care improvement.
"We have done a lot of work to promote equity in the health care sector, and I am ready to see the execution of those initiatives.
"I am glad that working families will get a much needed break. The freeze of the 1% grocery sales tax and suspension of the scheduled increase of the gas tax, in addition to the increase of the property tax rebate, will do wonders for the state economy."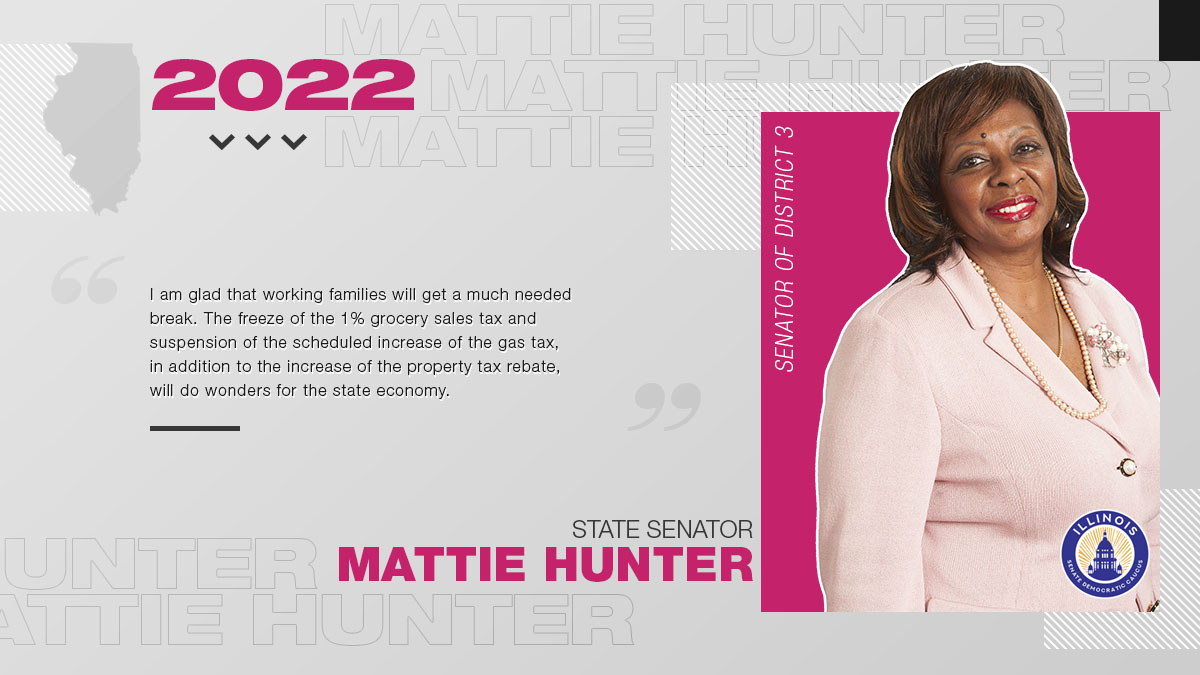 Category: Press Releases