Published: Monday, November 24, 2014 08:47 AM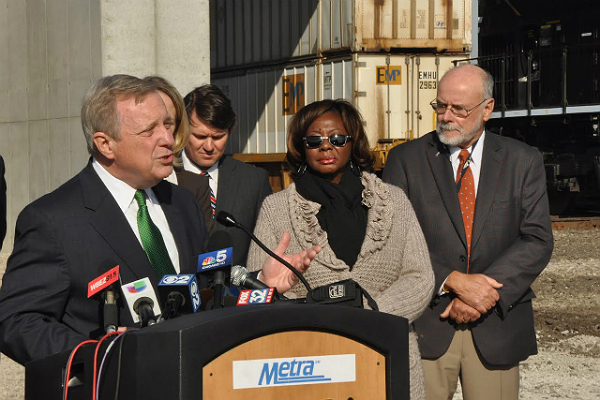 State Senators Mattie Hunter and Martin A. Sandoval joined Metra, last month, to unveil the new $142 million Englewood flyover bridge designed to eliminate one of the nation's worst railroad bottlenecks on Chicago's Southside.
The landmark flyover bridge will decrease Metra and Amtrak train delays for the 140 freight and passenger trains that use tracks each day. Outdated signals and switches made crossing on ground level an arduous process. The century-old maze of track took some trains two days to navigate the city's railroad system.
Category: Press Releases