Published: Monday, November 17, 2014 09:18 AM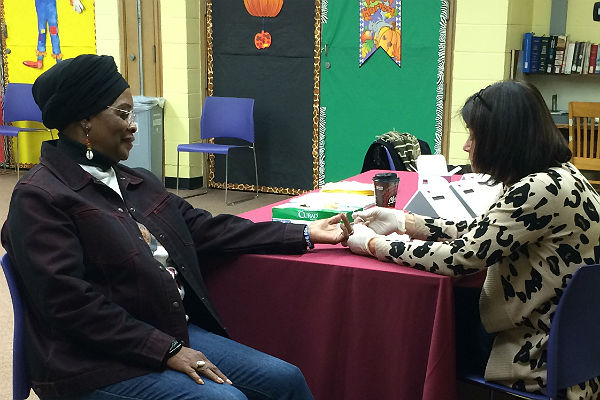 Friday, State Senator Mattie Hunter and Mercy Hospital partnered to offer free glucose and cholesterol screenings in honor of World Diabetes Day.
The Chicago Public Library, Dr. Martin Luther King Jr. Branch at 3436 S. King Dr., opened its doors to help Southside Chicagoans determine if they were at risk of developing diabetes, which affects more than 25 million Americans.
Category: Press Releases