Published: Thursday, May 25, 2023 11:21 PM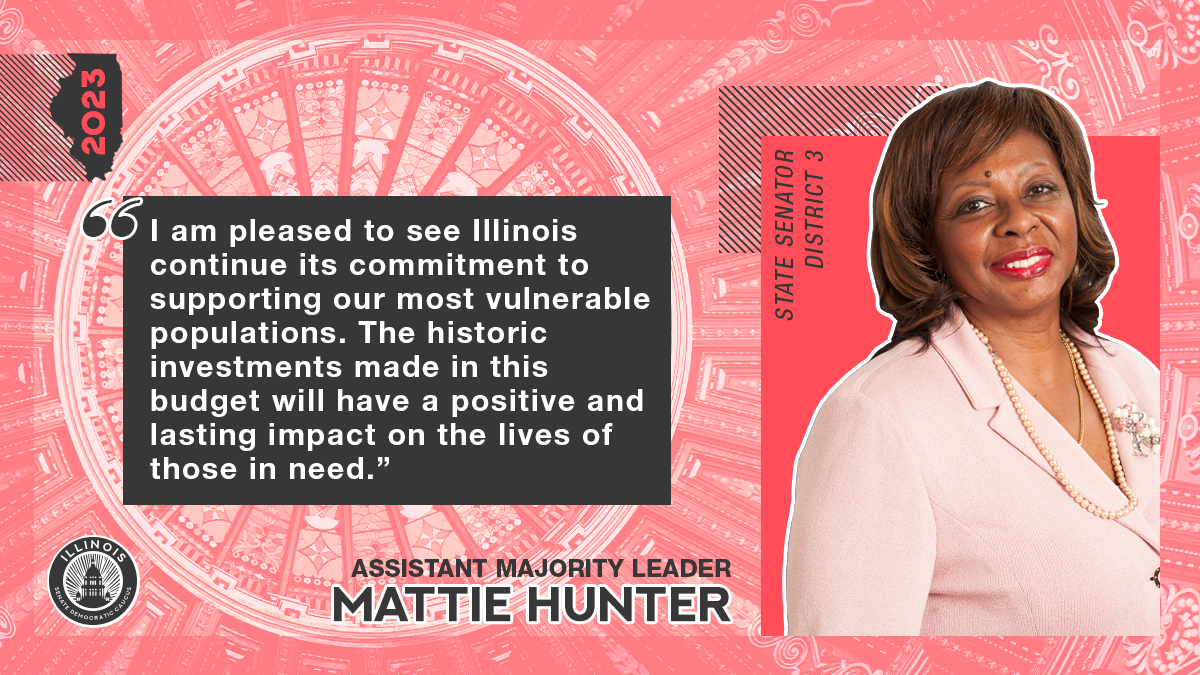 SPRINGFIELD — State Senator Mattie Hunter (D-Chicago) released the following statement in response to the Senate's passage of the state's Fiscal Year 2024 budget:
"I am pleased to see Illinois continue its commitment to supporting our most vulnerable populations. The historic investments made in this budget will have a positive and lasting impact on the lives of those in need.
"An $85 million increase in funding for unhoused populations will provide critical support for homelessness prevention, affordable housing and outreach programs. Additionally, a new Illinois Grocery Initiative will expand food access in underserved areas, promoting healthier communities statewide.
"Recognizing our responsibility to protect youth in state care, a $75 million increase for the Department of Children and Family Services will fund additional staff, enhance training programs, increase opportunities for youth and improve care facilities. Moreover, a new Children's Behavioral Health Transformation Initiative will improve access to essential behavioral health services for our state's youth.
"This budget also demonstrates our commitment to working families by investing in child care, workforce training and education, ensuring parents no longer have to choose between caring for their family and making a living."
Category: Press Releases