Published: Tuesday, December 13, 2022 04:18 PM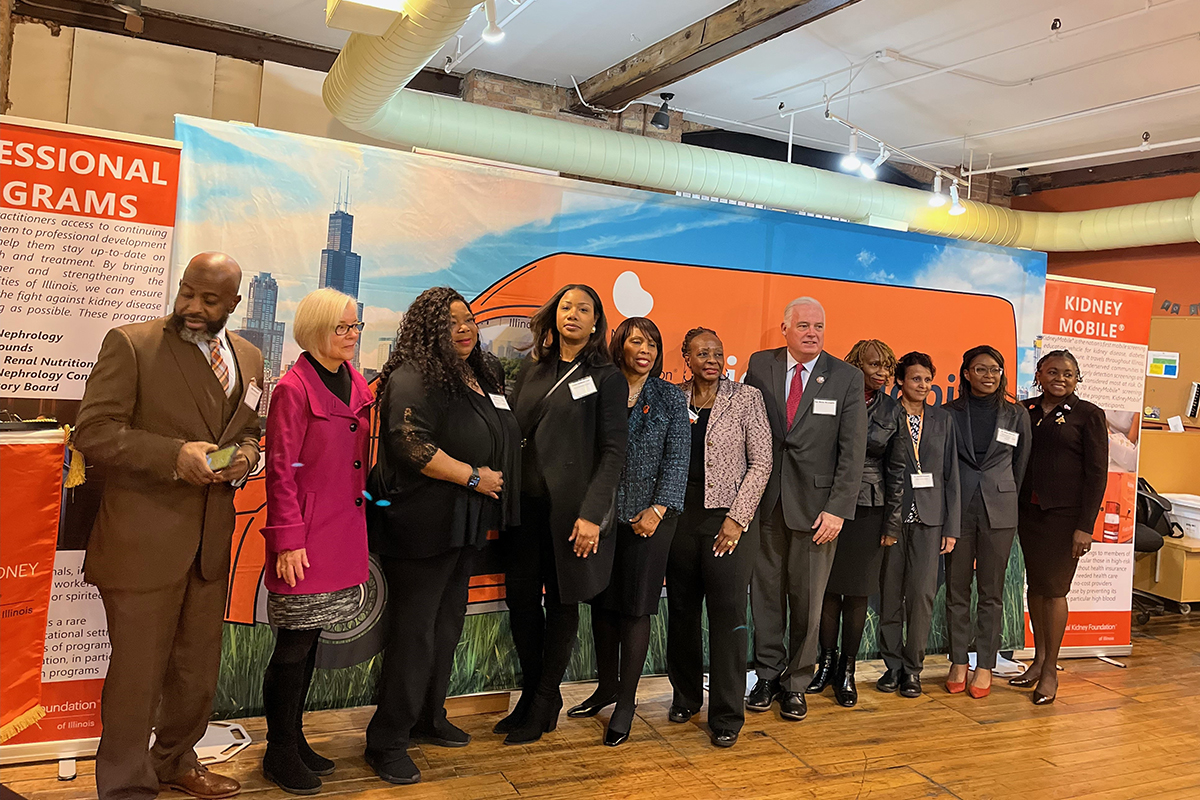 CHICAGO – Members of the Kidney Disease Prevention and Education Task Force held a press conference Tuesday at the National Kidney Foundation of Illinois facility to increase awareness around prevention and treatment of the disease that affects 37 million Americans.
"Kidney disease is of the utmost importance here in Illinois. An estimated 1.4 million Illinoisans are affected and only around 177,000 of them are aware of it," said National Kidney Foundation of Illinois CEO Jacqueline Burgess-Bishop. "Raised awareness and early detection of chronic kidney disease and its risk factors — including diabetes and hypertension — can help prevent the disease from developing or progressing."
Kidney disease is the ninth leading cause of death in the United States, with uncontrolled diabetes and high blood pressure as the leading causes. Black Americans are four times more likely to develop kidney disease.
Category: Press Releases