Published: Monday, October 07, 2013 09:41 AM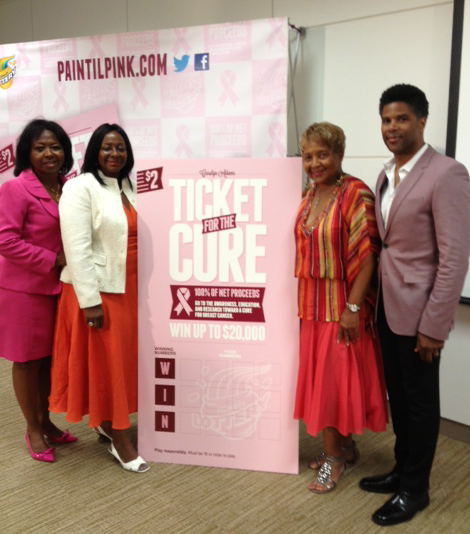 State Senator Mattie Hunter joined representatives from the Illinois Lottery, family of Carolyn Adams and Department of Public Health Director LaMar Hasbrouck for the launching of the 10th edition of the "Ticket for a Cure," a lottery game that raises money for breast cancer research, promoting education and awareness. The event took place at the Loyola Medical Center in the Cardinal Bernardine Cancer Center in Maywood.
In 2011, Hunter sponsored legislation that allowed the Ticket for the Cure to be renamed in honor of former Illinois Lottery Superintendant Carolyn Adams, who lost her battle with breast cancer in 2007 at the age of 44. This year's ticket is the first edition since the ticket was renamed.
Category: Health & Human Services