Lack of trauma centers means lives are being lost, say concerned lawmakers and officials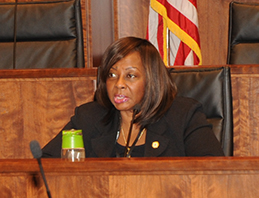 Someone shot or otherwise seriously injured on Chicago's violence-plagued South Side waits nearly 50 percent longer to get to a trauma center than anywhere else in the city, a delay that medical experts say costs lives and that local community leaders and a leading area lawmaker say is simply unacceptable.
The situation came under the spotlight earlier this week when Illinois State Senator Mattie Hunter, a Chicago Democrat, convened the first-of-its kind hearing looking into the lack of trauma centers across a wide swath of the city's South Side.
These neighborhoods have been dubbed "trauma center deserts" because of the scarcity of high-level emergency care for adults. The real-world implications are that victims of violence have to be transported greater distances in situations where every second can be precious.