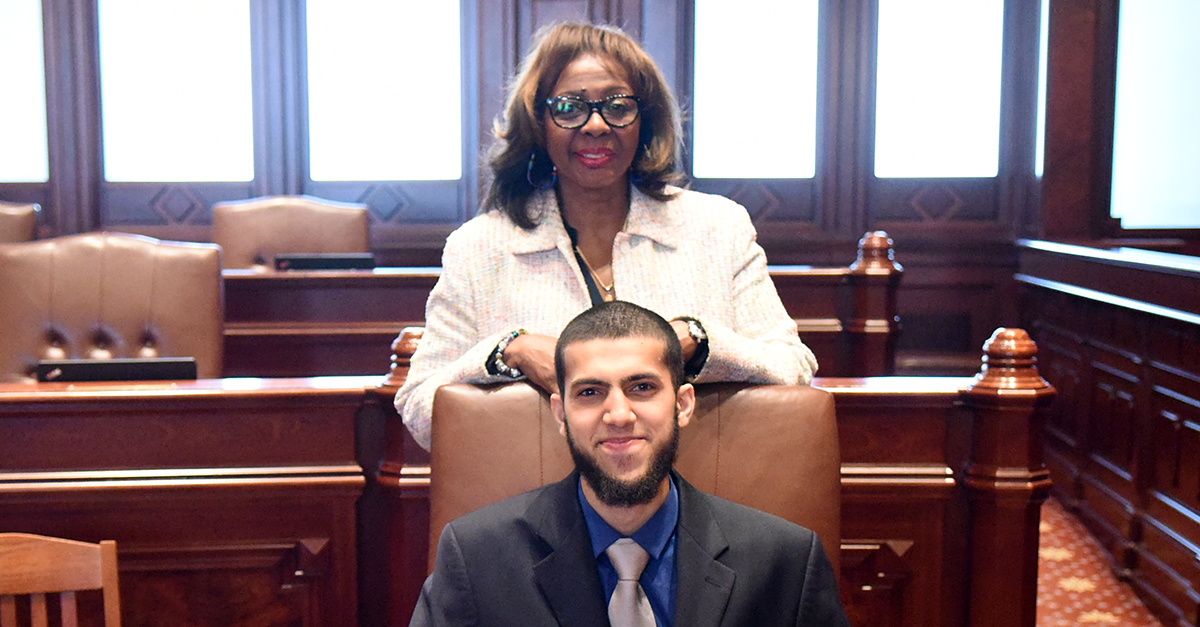 SPRINGFIELD – Chicago senators took on hate in a statehouse press conference by recognizing April 19 as Illinois Muslim Action Day.
Senate Resolution 1748 recognizes the national Take on Hate Day and efforts to fight anti-religious hate crimes.
State Sens. Mattie Hunter and Jacqueline Y. Collins joined the Council of Islamic Organizations of Greater Chicago (CIOGC) for a press conference and recognized pages for the day on the Senate floor.
"The great state of Illinois has always welcomed, supported and protected people of all races, religions and walks of life," said Hunter, sponsor of the resolution. "We must work together to inspire a movement to restore our inherent American value that all people deserve to live free of bigotry, hate and violence."