Published: Thursday, March 07, 2013 12:55 PM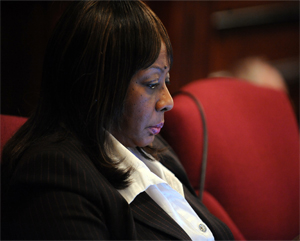 State Senator Mattie Hunter had much to say in response to Gov. Pat Quinn's budget address on Wednesday.
Recognizing Illinois' critical financial situation and the need to prioritize, Hunter elaborated upon some of her priorities in respect to the state's fiscal plan.
Hunter took special interest in mental health, aging and human and health services funding in the governor's budget plan.
"Overall funding for human services has been consistently slashed in previous budget proposals, and health care has also seen dramatic cuts," Hunter said. "These represent important issues for me and the communities of the 3rd Senate District. I was glad to see his proposal emphasize these areas. Going forward, we must remain mindful of their significance when we craft a final budget."
Category: Health & Human Services